Why Use Ford Parts in Manistee?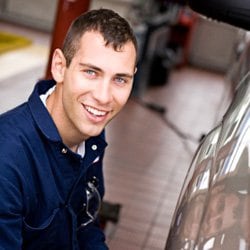 It doesn't matter if you enjoy a good DIY project or you want our technicians at Manistee Ford to handle repairs, having the right parts for the job is key to your success. When you visit our parts team near your local area, you'll not only find a wide selection of products for your crossover, SUV or truck, but you'll know with certainty that they're designed to fit your exact model.
Why Buy Ford Parts at Manistee Ford?
Getting the F-150, Escape, Explorer, Bronco Sport or Ranger parts made to suit your exact specifications is paramount to its performance. You wouldn't put parts in a truck that belong in a sedan, and neither will we. Our team has a large selection of Ford-approved parts for the best fit in Michigan, and you can get them simply by stopping in to see us here in Manistee. When you order parts online or in our dealership, you'll see the difference.
Parts Order Options - Online, Phone, or in Person
In this modern day and age, Michigan drivers can look forward to a modern parts experience at Manistee Ford. We offer drivers a range of ways to order parts! Whether you're a Manistee driver that prefers classic in person interactions or you're looking to call or utilize our website, Manistee Ford can accommodate all three options! Ensure that your vehicle stays in fit driving shape, choose Manistee Ford parts department for all your new parts needs! Manistee drivers can fill out an online parts order to get ahead of the curve! Stop by, call, or fill out an online parts order today!